About Kitty Cottage
Kitty Cottage is a family owned pet sitting and boarding inn kennel exclusively for cats. We're located in Franklin, Massachusetts and frequently welcome guests from nearby Rhode Island. As a lifelong multiple cat family, we know the difficulties in finding accommodations for pets during vacation time.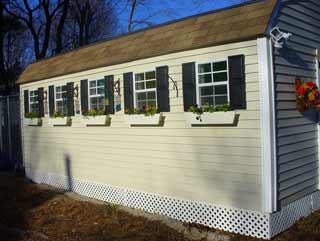 All too often, boarding facilities are designed to provide spacious units and exercise runs for dogs, while the feline clients are relegated to a number of small cages in a room. Our kitty condos are clean and comfortable and staffed by warm, knowledgeable cat lovers.
Pat and Paul Connearney are the caretakers of Kitty Cottage. As a nurse, Pat is well trained in health and wellness including skilled medication administration and medical treatment. All of the kitty caregivers and pet sitters at Kitty Cottage are or have been multiple cat owners for years. Loving companionship with their own cats is what brings the extra warmth and consideration in caring for our guests.
Like their human counterparts, cats need kitty companionship and, like us, cats need kitty quiet time. Each guest enjoys some secluded relaxation in his or her kitty condo. The entertainment provided by nature as viewed through the individual viewing window helps to satisfy the well-known kitty curiosity. The kitty cuddle time is the special time of the day for both our caregivers our pet sitters and our guests. At Kitty Cottage, our guests also spend some kitty carousing time outside of their condo. Each kitty spends his or her playtime individually. Our guests do not have playtime together because cats generally do not like to play together like dogs do. This is one of the many important distinctions between cat preferences and dog preferences while boarding. Kitties need completely different accommodations and services.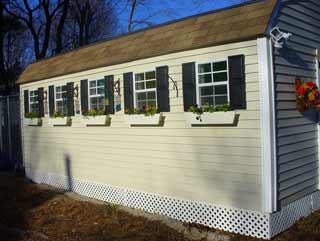 Our lovely Kitty Cottage